Our History
To produce a special cheese, you need experience, the best-quality milk and the passion of the whole family. Learn the history of Materelli Formaggi!
1979
The history of our cheeses begins with the passing on of the traditional secrets for the production of Mascarpone from a knowledgeable dairy farmer to our mother. The passion for Pecorinoand Parmigiano Reggiano was passed on in the same way.
1982
The production of mascarpone in Camerata Picena (in the province of Ancona) was moved from Via del Commercio to Via Alessandro Volta, where the main production facility can still be found today. The creation of a larger facility enabled the business to grow, and the company began its production of Pecorino!
1996
With the arrival of the new E.U. regulations, Martarelli Formaggi was awarded the standard CEE 11/015 which identified the production facility as being suitable for food production, in this case a high-quality wholesome cheese!
2003/2005
The Martarelli family business grew with the arrival of the two sons, Christian and Diego, who thanks to skills learnt at university, improved the production and control methods of the facility. The milk collection, managed independently using selected farmers, was expanded, taking milk not only from the province of Ancona but from the entire Marche region.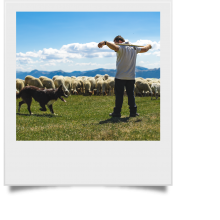 2017
Nowadays, Diego and Christian run Martarelli Formaggi with the same passion, dedication and attention as their parents: only the best milk and no preservatives applying traditional methodsto ensure a cheese 100% made in Marche which is natural and of a high quality.
The Pleasure of Made In Marche
#marchigianovero